ISPA
International Stream Parents Association
Elckerlyc Montessori Basisschool Leiderdorp
The Netherlands
---
ISPA
1. INTRODUCTION
The "International Stream Parents Association" (ISPA) of the Elckerlyc Montessori Basisschool, Leiderdorp, was legally established on 21 April 1998 with a notary act. It is registered as a "Vereniging" at the Kamer van Koophandel, Rijnland, under number 28078354.
2. OBJECTIVES
The ISPA is a non-profit voluntary association with the following main objectives:
to offer information and provide assistance, when necessary, to the IS parents, taking into account the special needs of IS families;
to organize or assist in the organization of activities in support of the children, the parents and the school, such as bus services, fund-raising events, etc.;
to facilitate the integration process of the IS by enhancing the communication between parents and the school.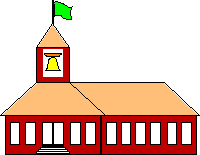 ---
ISPA BUS SERVICE INFORMATION
ISPA has run, since 1998, a school bus on a pure cost basis (non-profit).
In the school year 2001-2002 the cost of the service for one child is about 10 Euros per day. This leads to a cost of 1788 Euros for the whole school year.
The cost is usually paid in three installments. Those are usually due at the end of August, the end of November and the end of April.
The bus shedule and bus stops are decided before starting the new school year, based on requests from registered users.
No discounts are foreseen for additional brothers and/or sisters.

To know more about school bus service:






For registration to current school year print the registration form, fill it in and send it
to Jorge Vago, fax 071-5653631.

For registration and/or information for next school years, please contact Jorge Vago
or phone him (071-5153340 071-5655211).
(all documents are in Acrobat pdf format)

---
---
---
---
For information contact:
Domenico Giunta, ISPA Chairman
Matteo Tacconi, ISPA Secretary
Jorge Vago, ISPA Treasurer